I'm Back! – "Product Sumo"
I'm Back!
So it has been a while since I showed up here… my own blog. My Bad! 🙂
In my defense, if I ain't got nothin' to say, I don't say it!
Today I've got something to say. Something BIG and Something that You Can Take To The Bank. And that's all the hype I'm going to give you, the rest is pure fact!
I have been working on some new strategies and opportunities to build components of my own IM business and will soon again share some of more my successes and failures with you!
But today I have some awesome exciting news!
As they say in Cape Breton _this is "Right Some Good"!
Soooo… I recently ran into my friend Gauher Chaudhry in Austin Texas back in June at a large but very private internet marketing event. I can't even tell you about this except to say it is a game changer.
If you don't know Gauher either personally or by reputation, he is leader of the pack when it comes to paid traffic. He is also a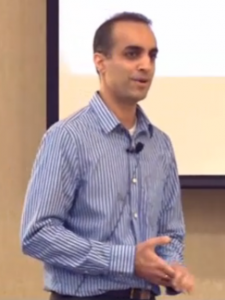 fine father, husband and a good guy, ready to share and help anyone. There are too many "Guru's" who will scam you, slam you, run with your money and hang you out to dry.
Gauher is perhaps the most upfront and honest guy I know in this game. You can go to the bank with his every word and if he doesn't believe in it he won't do it, won't teach it and frankly, won't have anything to do with it.
In the past he has been one of the greatest forces in paid traffic and is incredibly brilliant, analytical and always ahead of the pack. His many training courses have created thousands of successful internet marketers. I know because I am one of them.
As discussed in several prior posts, this game has changed dramatically over the past 2-3 years with many mood swings by Google and the whole IM landscape has changed. What use to work no longer does and on the other hand, there are new opportunities that can provide better than ever opportunities for your internet business.
Things that used to work in SEO and in Paid Traffic are no longer acceptable strategies. Also as in previous posts, I personally got hammered by Panda, Penguin and had my Adwords accounts banned… but that is history.
I am here and it is now!
So… Gauher has revamped his entire training program and brought it forward to 2013 and beyond.
I have recently been studying some of his newer materials and have decided to take part in the Launch of his next major program
"Media Buying Sumo"
Gauher's new "Product Sumo" is a suite of excellent training programs which include.:
CPA Sumo – Live Now!

Media Buying Sumo – Launching August 20th!

PPC Sumo – Coming Fall 2013

PPV Sumo – Coming Fall 2013
Mobi Sumo – Coming Late 2013
These each approach a segment of the paid traffic picture and are each separate modules with excellent training through video, PDFs and other resources.
But the key feature and benefit is that these will all up to date, "NOW" programs which you can use to build your own profitable Internet Marketing program based on the latest actionable plans, strategies and tactics.
I want you to understand that I truly like, respect and trust Gauher and for that reason am proud to become part of his launch for his newest program "Media Buying Sumo" which is going live on August 20th.
What I have appreciated about Gauher's past training is that his courses and programs are extremely comprehensive but with no fluff or filler. His materials, tools and resources are solid and focused.
Please click here and find out more about what lies ahead for you when you invest in his programs. When you do you sign up on our list you will receive a free eBook written by Gauher on the subject of Media buying. This is an awesome resource and it is 100% free regardless if you purchase his programs or not. Just do it!
BTW, please stay tuned over the next few days and weeks as I share more with you on how you can benefit from Gauher's fantastic suite of training course. Believe me, these aren't the usual run of the mill crap. Best materials I have seen in a long time and I am in the process myself of busily integrating his new methods into my plans and programs. GO HERE NOW!
IM: Paul H Grimm
PS: If you want to test this out Gauhers Products at a low cost of entry I suggest you try CPA Sumo.
PPS: Wow, I am in the middle of the Media Buying Sumo course. First, I have a couple comments. Gauher hosted a live event back in May, I couldn't go because of a personal conflict but, he has included the entire course videos as a bonus. And… not only the videos but a written transcript of the presentations. For me, this is awesome because I can highlight these and scroll through to find points I want without watching the whole video over.
This is an awesome program because it lets you start from ground zero with Media Buying and learn how to crawl before you walk and run!
But Wait… There's More! (always wanted to say that, RIP Billy Mays!) In my inbox today I received an additional unscheduled and unannounced bonus, How To Make More Money From Your free Traffic. This is an 18 page pdf.
So… I'll be back with more info as I learn from this course and share with you some ideas but the truth is, you need to own this so go buy it now!
PPPS: Wow, I've just read the 50 page report called "Media Buying Tactics"! If this is any indicator of the rest of the content… WOW!+++. so Here is the deal. I am fully committed to this launch. I am looking for some serious JV partners to share in this launch. If you have a great mailing list in the "Make Money Online" niche please contact me.